Blefaroplastyka, czyli plastyka powiek to zabieg chirurgiczny, polegający na usunięciu nadmiaru skóry na powiece górnej lub dolnej. Urządzenie medyczne Wavetronic 6000 Touch zastępuje w tym przypadku tradycyjny skalpel, co niesie szereg korzyści zarówno dla pacjenta, jak i operatora: zminimalizowane ryzyko martwicy i powstania blizn przerostowych, szybkie gojenie się skóry, precyzja cięcia i koagulacja w trakcie zabiegu, wygodna i lekka rękojeść, dzięki której ręka operatora nie męczy się i zachowuje pełną kontrolę nad zabiegiem.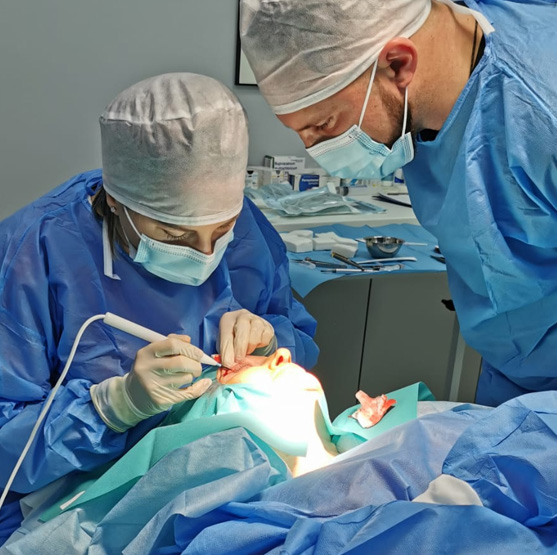 Blefaroplastyka — chirurgia jednego dnia
Zabieg blefaroplastyki zaliczamy do chirurgii jednego dnia. Przeprowadzamy go w znieczuleniu miejscowym, nasiękowym. Dla powodzenia zabiegu bardzo ważne jest stosowanie się przez pacjentów do zaleceń pozabiegowych oraz prawidłowa higiena rany. Zalecamy zaplanowanie 7-10 dni wolnego — proces gojenia się zazwyczaj przebiega szybko, ale u każdego pacjenta jest on różny. U jednych pacjentów opuchlizna mija po 3-4 dniach, u innych utrzymuje się nieco dłużej.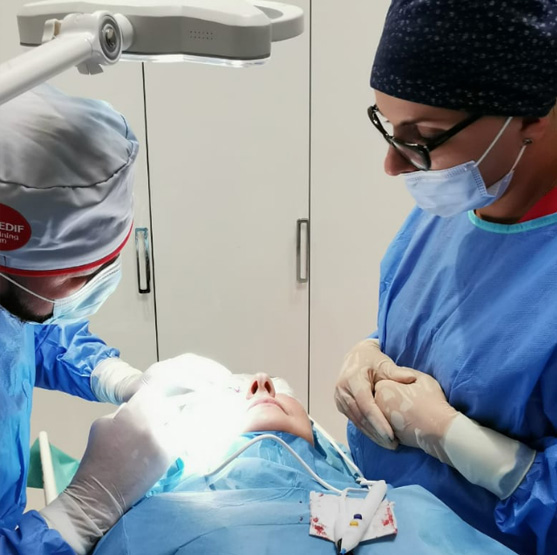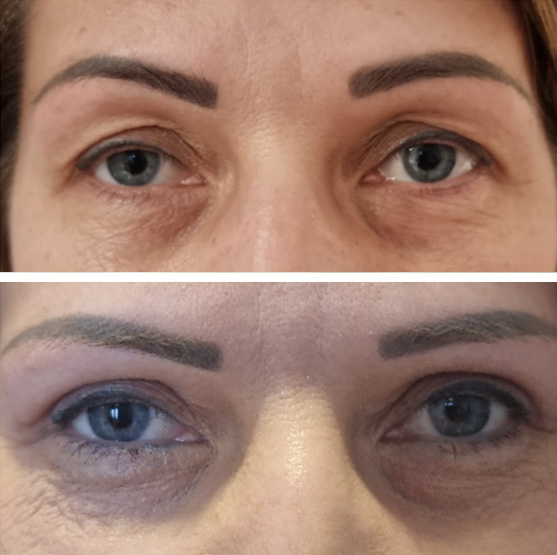 Blizna po blefaroplastyce
Blefaroplastyka wymaga założenia szwów, które zdejmujemy na wizycie kontrolnej po ok. 7 dniach. Na pełny efekt należy poczekać do ok. 3 miesiąca po zabiegu. Blizna po zabiegach urządzeniem medycznym Wavetronic 6000 Touch jest niewielka, niemal niewidoczna, przy czym trzeba zaznaczyć, że ma to wpływ również rodzaj szwu zastosowanego przez operatora. Blizna powstaje w naturalnym załamaniu powieki. Jeśli pacjentka chciałaby ją bardziej zredukować, może to zrobić zabiegiem rewitalizacji blizny urządzeniem Megaulse HF Fraxx Loktala.